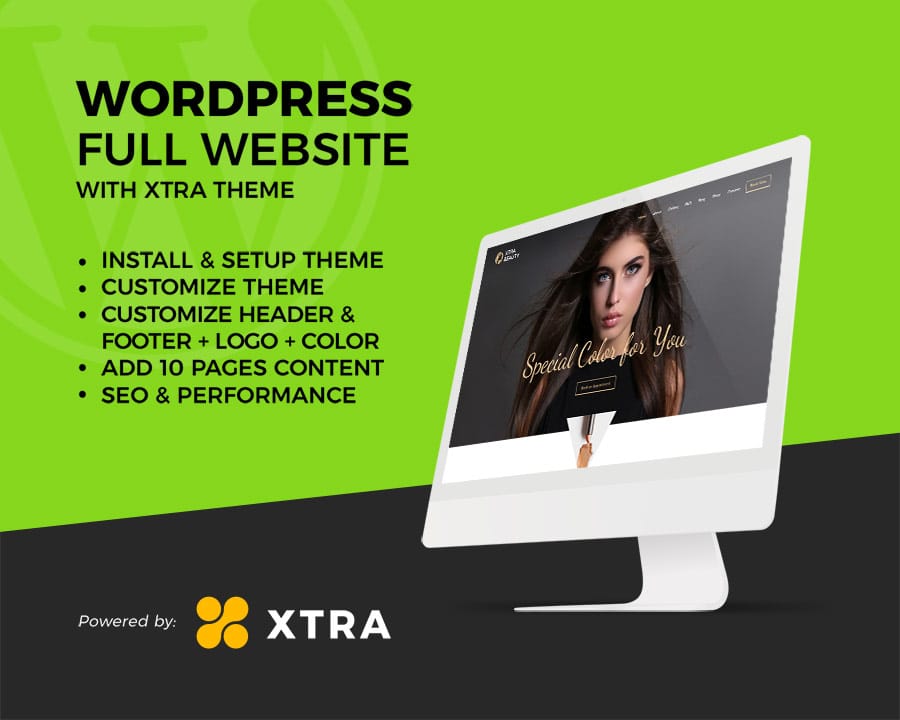 Professional Responsive WP
Full Website Design and Development


If you are looking for someone to create or update your current website with a new one or to build a complete new website from scratch, you are on the right place.
Just provide us with your content, desires or new features and we will help you to make it happen.
You can send us enquire without any obligation and we will discuss with you what is the best direction to approach your project.




what's included in this service:


Full Website Design and Development

Adding your content up to 10 pages

Add 5 categories and 10 posts (Blog or News)

Add 5 categories and 10 Portfolio items (Projects or Gallery)
Briefing Details


We'll need the following to start:
If you have a hosting plan, I need access to your server (cPanel account or FTP & PHP MyAdmin accounts)
If you already have a WordPress template, I'll need the theme files (.zip)
Your logo and brand guide if you have one.
Anything else that you think it's important (color palette choice, etc)