Prebuilt Sections
XTRA Templates Library
XTRA has over 200 premade section templates that you can use on your website pages. Templates are made by multiple elements with stylish design, they will help you to create different sections on your website quickly and easily. By choosing one of the templates, the page builder will add it to your page and you can start editing elements inside the added template.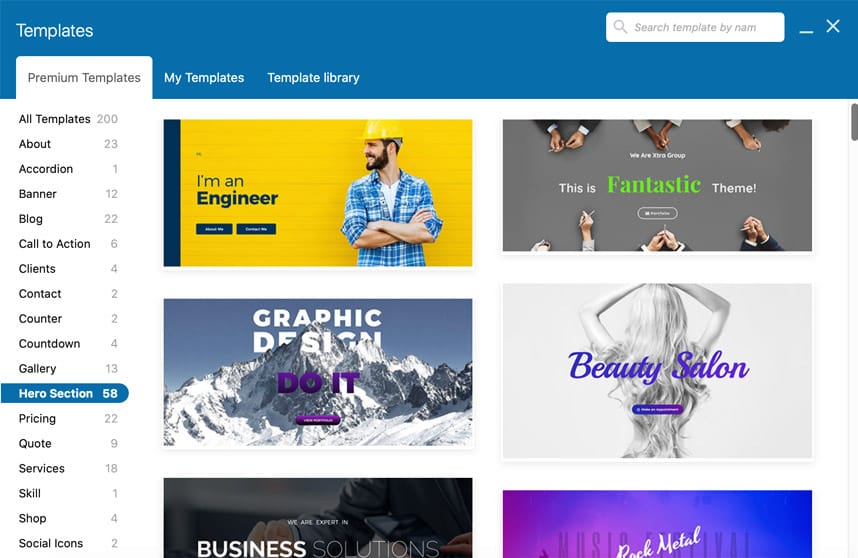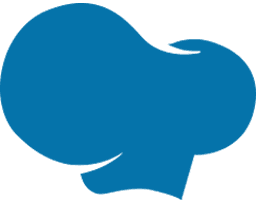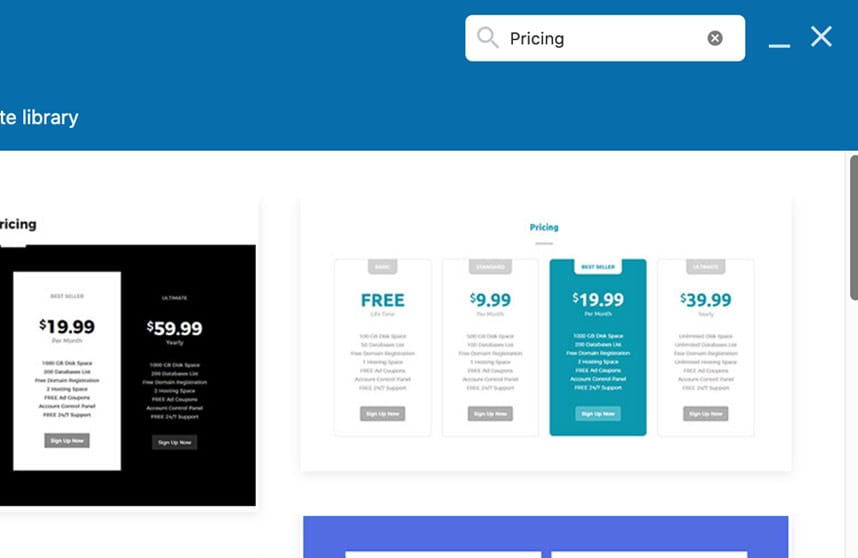 Search

Feature
Easy to Find a

Template
Quick search field will help you to find your favorite template from library, Its fast and easy. By searching any popular words, you will find at least one templates that maybe matches your needs such as countdown, pricing table, service box,team  member, etc.
Categorized and
Filterable Templates
There are over 20 categories in templates library which will allow you to find your wanted template faster and easier, also categories have at least 2 templates. Templates preview images also uses lazy load technology so its lightweight system and have good performance.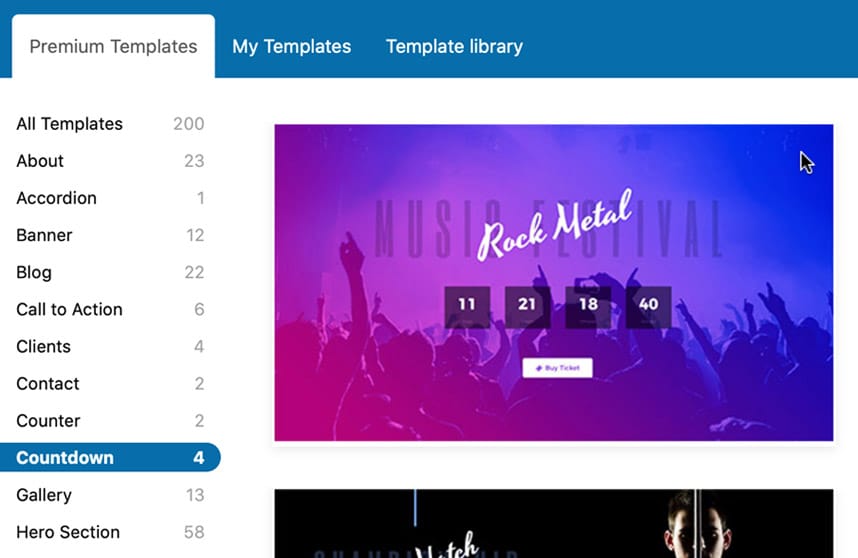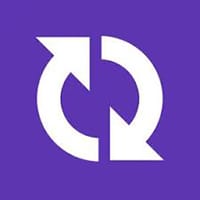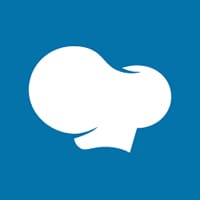 Templates Library
There are over 200 premade templates for use via Page builder in any pages
Lazyload Previews
Templates library designed with lazyload preview images for better performance
Quick Search
With quick search function you can find any templates from collection in seconds
Multiple Templates
You can inset multiple templates in page and rearrange them as you want
Categorized Filters
Filters will help you to find collections in templates library with single clicks
Save Templates
You can create or customize your own template and save it for further usage