Description and Screenshot
XTRA
Under Theme Options > Typography you can set customize font size, font family, line height, etc. for all parts of website, and you can easily add custom google fonts from fonts library.


StyleKits – Any important parts of theme have separate StyleKits for fonts.
WP Editor Fonts – Add custom google fonts for WP Editor
Custom Font – If you loaded custom font file, then you can add its name to fonts library and use it everywhere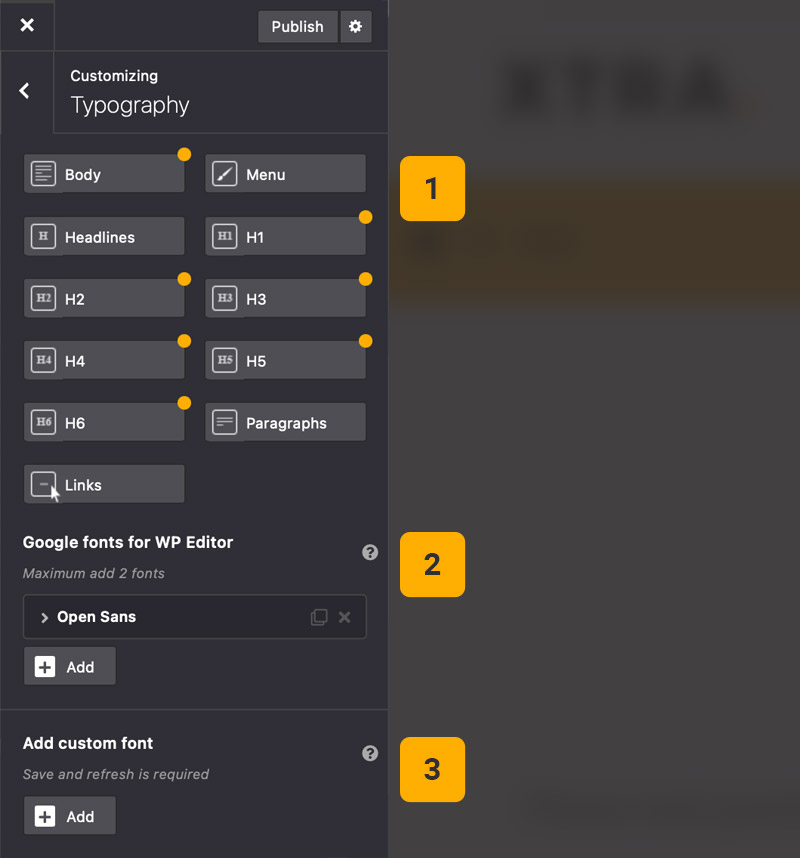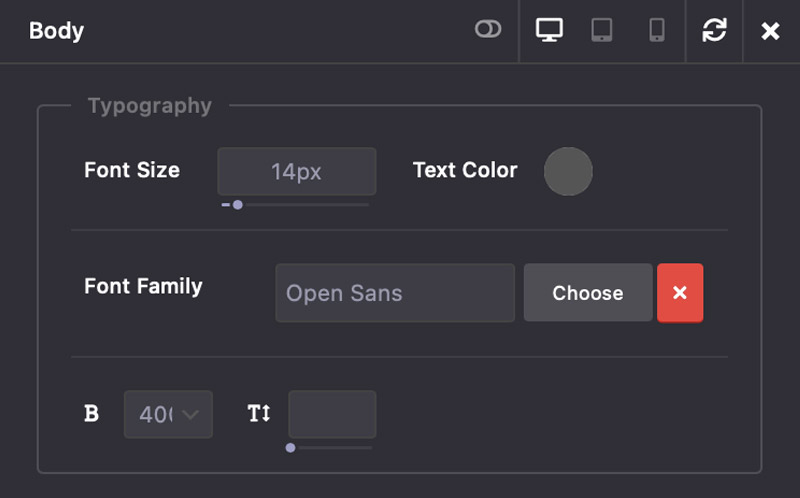 Tips
Custom Font – You can install Add any font plugin and upload your custom font files and use it anywhere in your website. Also if you uploaded fonts files manually first you need to load font via custom CSS then from Theme Options > Typography > Add custom font, add your font name to fonts library.