Description and Screenshot
XTRA
Title and Breadcrumbs settings
Under Theme Options > Header > Title and Breadcrumbs you can find title and breadcrumbs settings and StyleKits, enable/disable revolution slider or page cover.


Header Position – You can change header position according to title and breadcrumbs
Title Type – You can set to title, slider, image, custom code, custom page, etc.
Title and Breadcrumbs – Position and display of title and breadcrumbs
Center Mode – Force title and breadcrumbs in center place
Breadcrumbs Delimiter – Choose separator icon between breadcrumbs item
StyleKits – Customize any part of title and breadcrumbs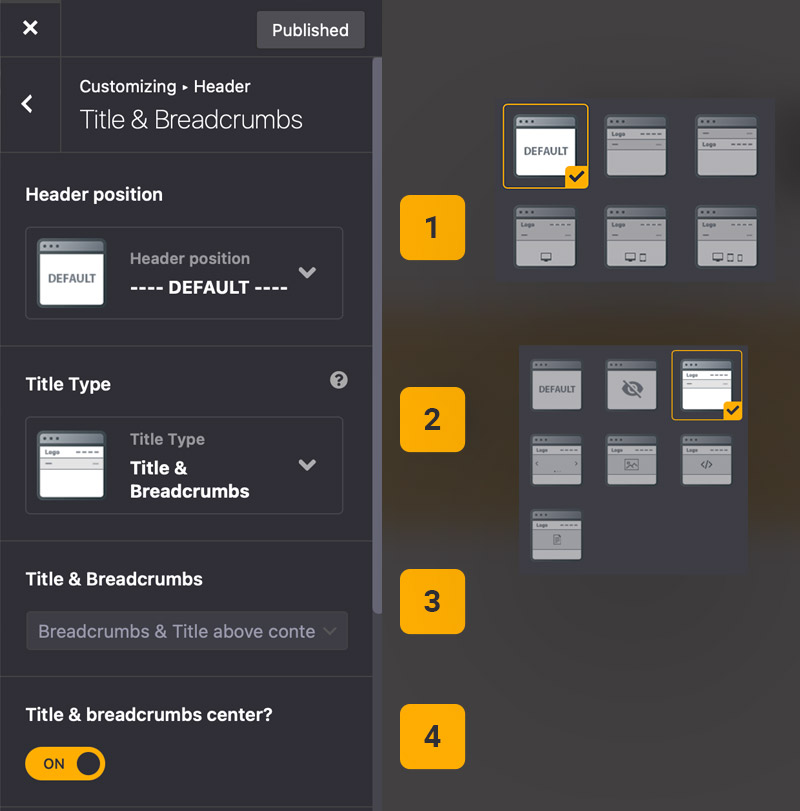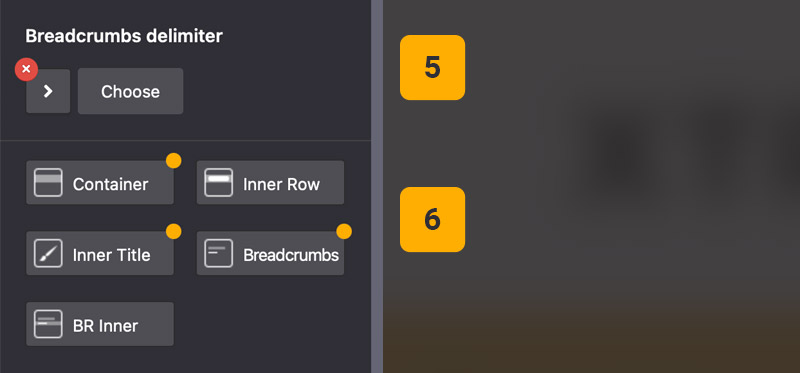 Tips
Enable Slider as page Title – First go to Dashboard > Revolution slider menu and create your own slider, then go back to theme options and title breadcrumbs panel, then set Title type to Slider revolution and then choose your slider.


Background Image or Color – In title and breadcrumbs panel find Container StyleKit and set your background image or color.


Background color in specific page – After you enabled title and breadcrumbs from theme options, go to Dashboard > Pages and edit your page, then from Page settings > Header settings you can find title and breadcrumbs container StyleKit and change background color.