Description and Screenshot
XTRA
Under General > Page 404 you can change page 404 description and button title.


Disable Search – In page 404 there is search form that you can disable it.
Message – Page 404 description under title.
Button – Back to homepage button title.
Custom – You can create page and name it 404 and publish it.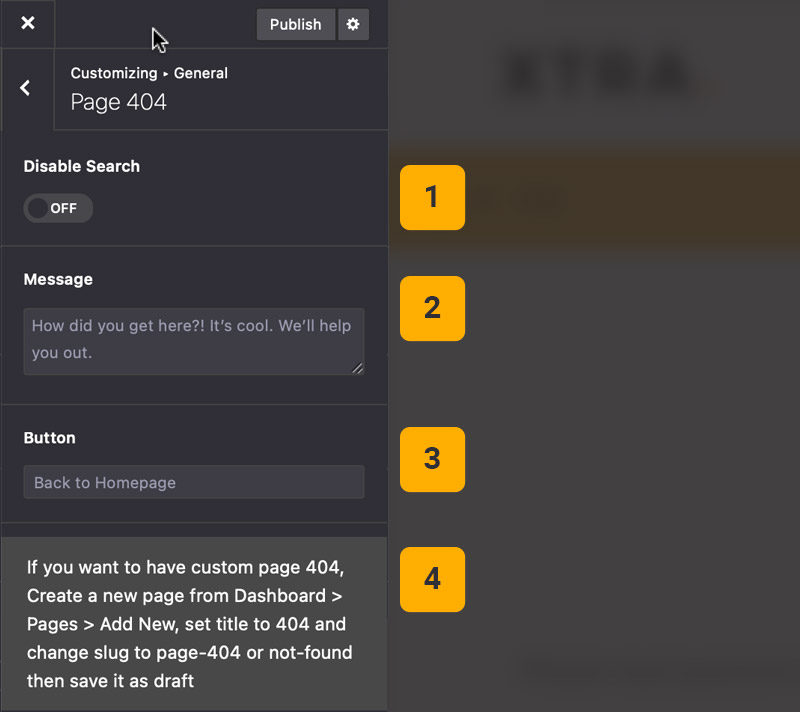 Tips
Custom 404 – Go to Dashboard > Pages and create custom page and name it 404 or page-404, then add your content and publish it, WordPress automatically will redirect your 404 to custom page.