Description and Screenshot
XTRA
Under Theme Options > Header > Mobile Header you can find mobile header elements, settings and StyleKits.


Sticky mode – Enable/disable sticky mode for mobile header
Content Before Header – Create custom page and assign its content before header
Content After Header – Create custom page and assign its content after header
Add Elements – Add or remove new custom elements for mobile header
Menu StyleKits – You can customize menu styling for mobile header
Mobile Menu Social – Enable/disable mobile OffCanvas menu social icons
Mobile Menu Text – Add custom text below social icons in mobile OffCanvas menu
Additional StyleKits – Customize social icons and text in mobile OffCanvas menu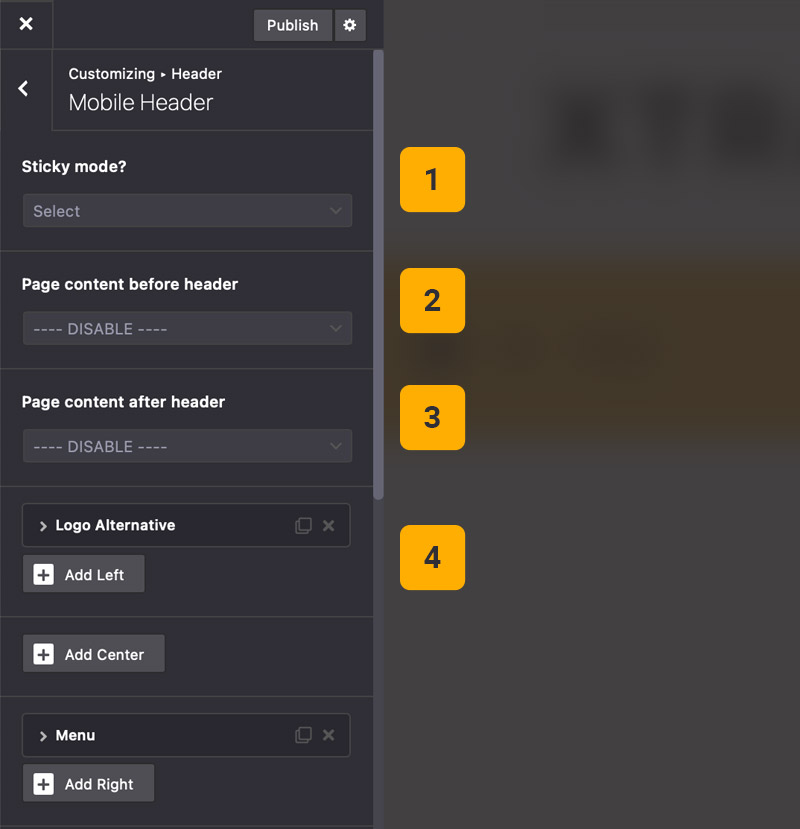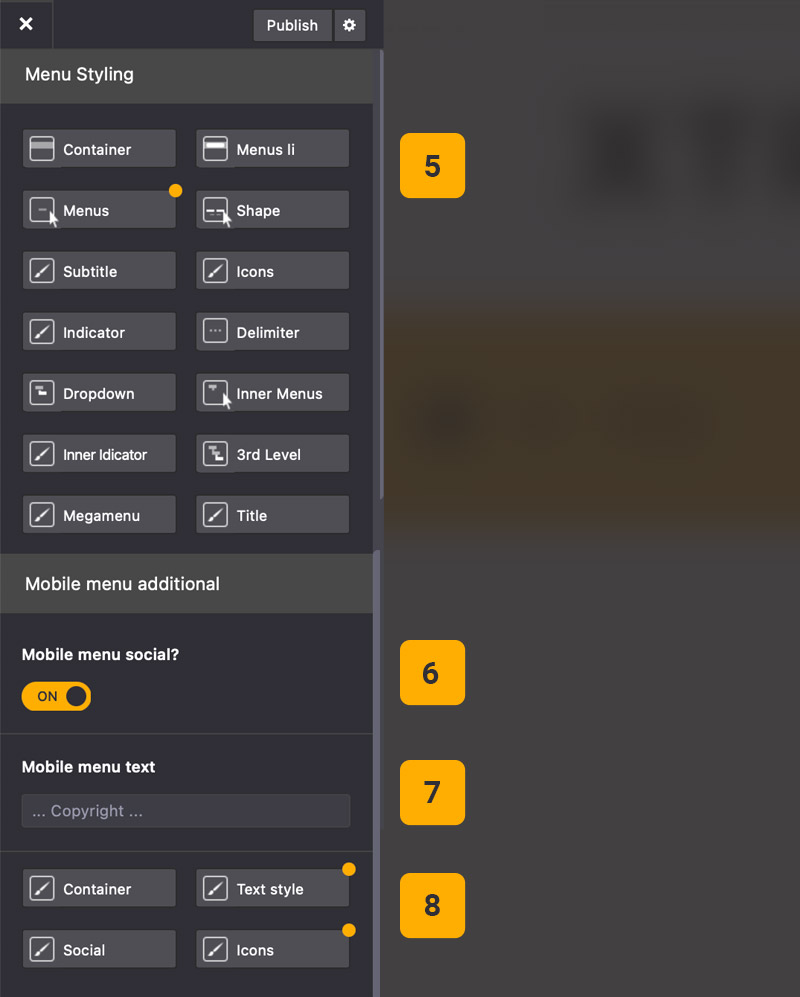 Tips
Mobile Menu – You can create custom menu from Appearance > Menus and assign its location to mobile, then in mobile header elements you can set location to mobile menu.


Content Before/After – From Dashboard > Pages you can create a custom page and then in mobile header setting select it before or after header and theme will show that page content in mobile only.