Part02
You'll now see the WordPress page editor. WordPress 5.0 introduced an entirely new editor with a new approach to adding content to your new page called the WordPress Block Editor. In the WordPress editor, each paragraph, image, or video is presented as a distinct "block" of content.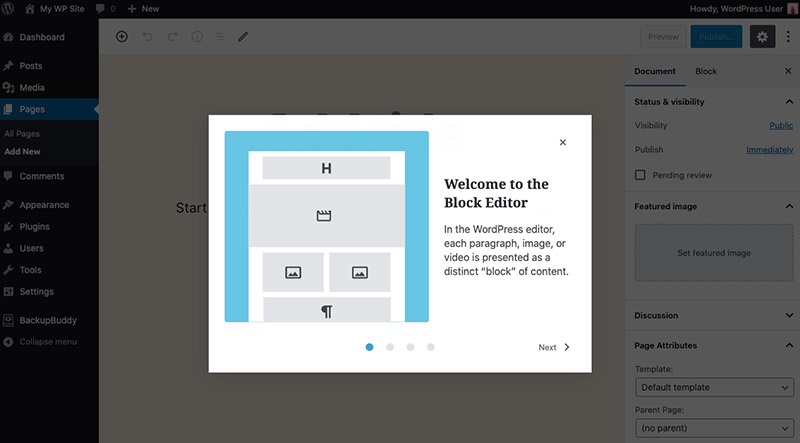 Part05
\WPBakery Page Builder comes pre-packed with 50+ content elements allowing you to create pages and posts within minutes by simply dragging and dropping elements into your WordPress website, Also XTRA theme added 49+ premium elements that exclusively designed and developed for XTRA theme.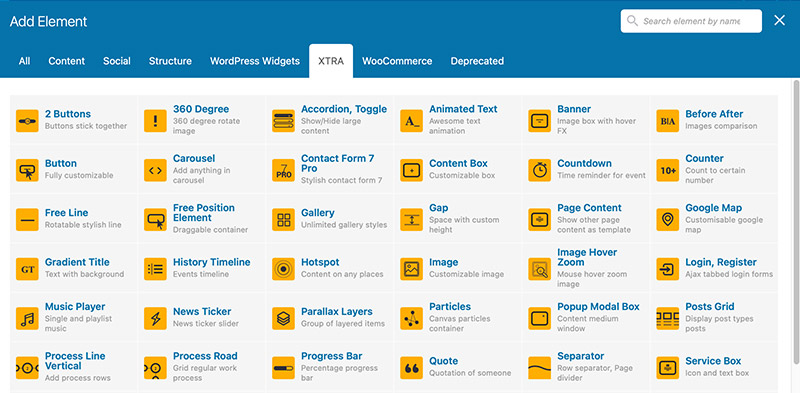 Part07
WPBakery frontend page builder
Edit your page with WPBakery page builder frontend, or edit your page in backend and click on Frontend Editor button to see live page builder.


WPBakery Logo and Loader
Add Element(s) to page builder
Add custom premade template
See live without edit icons
Page settings and Custom CSS
Responsive modes
Switch into backend editor
Update page changes
Close page builder
Add elements
Add text block element
Add custom premade template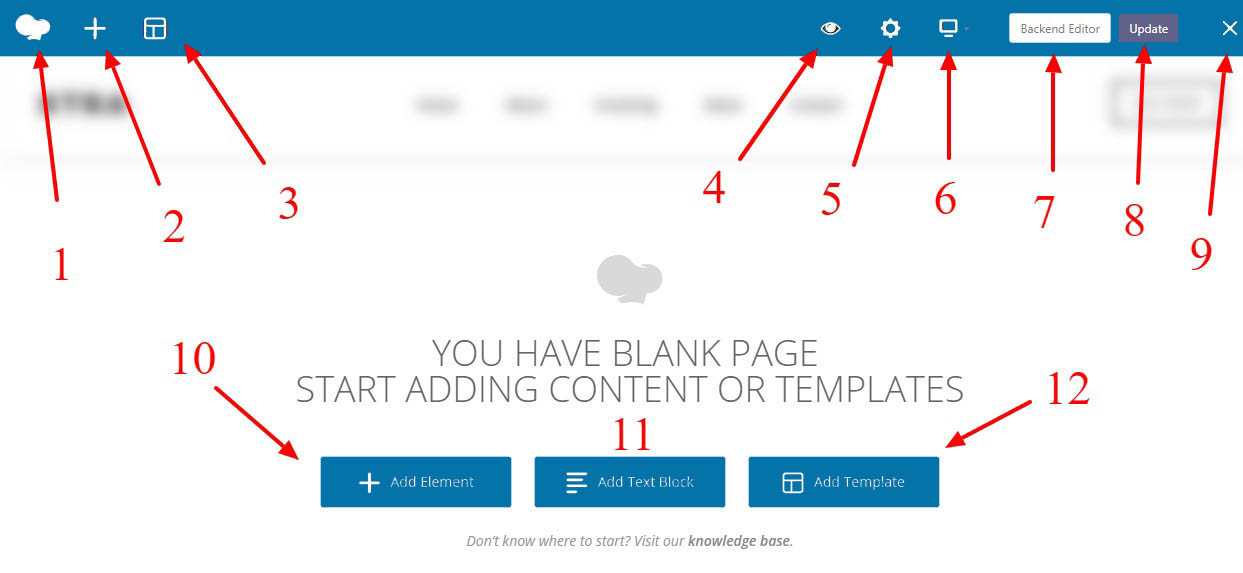 Part07
After adding row or element, you can see something like below screenshot, You can edit row, duplicate or change layout, edit column, edit element, etc.


Edit Row
Change row columns layout
Add new column to row
Duplicate row
Remove row
Columns settings
Edit element
Duplicate element
Remove element
Add new element under others
Element settings modal box

Was this post helpful?
Let us know if you liked the post. That's the only way we can improve.