Description and Screenshot
XTRA
Under Theme Options > Backup / Restore you can reset theme options or download backup and save it for import in future or on another website.


Import a Backup – Paste your theme options encoded data and click on button.
Export and Download – You can download backup or copy encoded text and save it.
Reset All Options – Will reset all theme options and there is no undo button.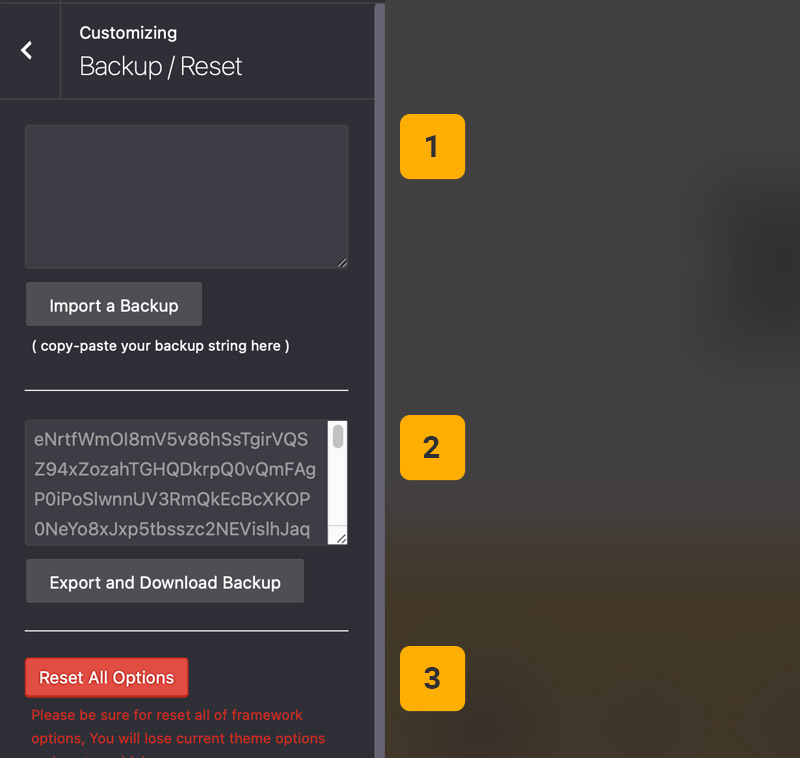 Tips
Reset Theme Options – Before reset theme options, this highly recommended to export and download your current theme options backup or save encoded backup text.