Description and Screenshot
Step 1
XRRA includes a free position Hotspot Element to allow you to highlight important points on your images or columns with hotspots and display some additional information with tooltips on hotspot. You can also control the hotspot styling and tooltip styling. Set the hotspot pointers as many as you need.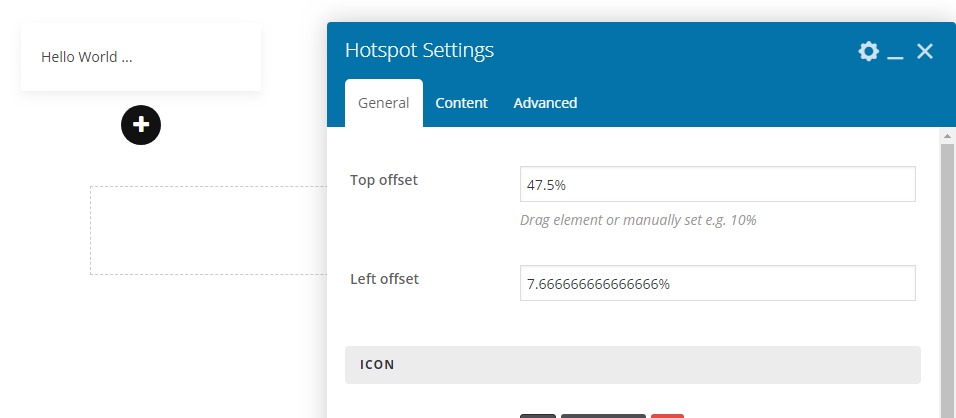 Top offset – Top offset in percentage according to parent columns position
Left offset – Left offset in percentage according to parent columns position
Icon – Select hotspot icon
Icon style – Icon predefined styles and sizes
Icon styling – Icon styles background, color, size, etc.
Icon effect – Icon CSS3 animation effect
Effect duration – Animation effect speed
Tooltip type – Over 10 different tooltip with different animations on showing
Tooltip Background – Background color of tooltip area
Tooltip Position – Over 8 different tooltip position you can choose
Tooltip Always open? – If you want to show tooltip content without hover
Content Type – You can select direct content or assign page as content inside tooltip
Page as Content – You can select custom page as content of tooltip, Suitable for adding custom elements
Contnet styling – Tootlip content styling background, color, font size, etc.
Content – Finally add your content of tooltip here
Advanced tab – Responsive, Animation, Parallax, etc.